December 8, 2022 | 1-2PM (ET) | Hosted through Zoom
Join Earnest's Michael Maloof for a holiday sales check-in December 8th at 1p ET. We will review:
Preliminary holiday season spending results in an inflationary environment
State of the consumer going into the holidays
Impact of California Inflation checks
Consumer Credit Card debt holder behavior trends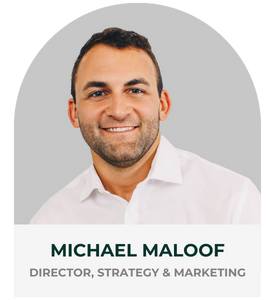 Michael Maloof leads the Earnest Analytics strategy and growth marketing team. Maloof has extensive experience writing consumer behavior research, which has been published by The New York Times and WSJ. Maloof worked at Goldman Sachs Global Investment Research covering tech and telecom prior to joining Earnest Research as a start-up. He holds an MBA from the University of Denver's Daniels College of Business.